Title: Prophecy of the Most Beautiful (Oracle of Delphi #1)
Author: Diantha Jones
Genre: YA, Fantasy, Romance
e-ARC from YA Bound Book Tours
See on:
Goodreads
Buy from:
Amazon
ll

B&N
She has a destiny so great that even the gods fear her.


Constant hallucinations and the frequent conversations with the voices in her head, have earned eighteen-year-old Chloe Clever the not-so-coveted title of "Whack Job" in her home town of Adel, Georgia. Fed up with prescription meds and therapists, she wishes for a life where she is destined to be more than the butt of everyone's jokes and mockery.

Be careful what you wish for has never rung more true.

After a vicious attack and learning that her favorite rockstar is an Olympian god, she is thrust into her new life as the Oracle of Delphi, the prophesier of the future. Setting out to fulfill the prophecy she has been given, Chloe learns of how great she is to become, all the while fighting mythical monsters and trying to outwit the ever-cunning Greek gods who harbor secrets of their own. While on a mission to discover the Most Beautiful, she strives to uncover the mysteries of the demigod Prince who has sworn to protect her with his life…and threatens to win her heart in the process.
My expression after reading this book
This book has all the bells, whistles, wind chimes and fireworks that a reader could ever want.
I honestly can't stop reading it.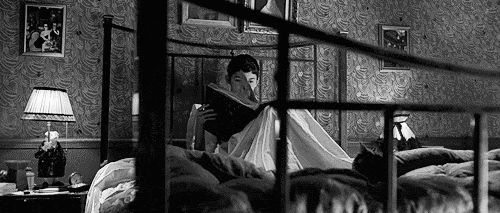 I'm rarely into demigods, goddesses and gods (except for Mythology by Edith Hamilton) when it comes to novels. I already find the stories, relationships and trysts of the gods and goddesses with human beings interesting. That is why, I am really not used to those YA novels featuring these gods at a better light.
UNTIL NOW.
Prophecy of the Most Beautiful centers on Chloe Clever, an ordinary pretty girl who's not so ordinary after all as she discovers that she is the oracle of Delphi. Chloe was given a prophecy and, together with the demigods and a certain Sun prince, Chloe will be snatched from the ordinary life she lead and be tossed into the amazing world of what was only known then as mythology.
I must say, hands down to Miss Diantha Jones for her outstanding and detailed description of Myth, the character build-up and let's not forget the crescendo of action and suspense all with a dash of romance added.
A PERFECT COMBINATION.
What I like most about this book is its loyalty to how the gods and goddesses operate especially the way they treat beings inferior to their divine selves. It did not sugarcoat anything, particularly the scenes where the prophecy was fulfilled. Gods operate in two ways: anger them and you'd suffer; praise them and you'd receive your proper due.
If you're into Percy Jackson, Starcrossed and the Goddess Test series, and is looking for the nitty gritty then this book is for you!
"I thought once the Fates decided your destiny, it couldn't change."
"Nice, my boy, real nice. You make this old god of Thieves proud. Pay for nothing! Pilfer everything! That's my philosophy!"
AAAAANNNDD here's a giveaway of this awesome book!!
rel="nofollow">a Rafflecopter giveaway
Tour hosted by